Pricing Plans
Our pricing scales with your sales and business needs.
Request a demo. Upgrade, downgrade or cancel at any time.
Pay monthly
Pay yearly
-

Save up to 20%
Frequently asked questions
Is it safe to use Linkedin Prospecting tool?
Our tool has limitations and usage to comply with LinkedIn rules with a combination of advanced algorithms. Alongside that, we provide dedicated IP's which have led us to have a near 0% ban rate.
How many connection invites I can send per month?
You can send from 400 invites per month and 800 InMails per month.
Do I need a LinkedIn premium accounts?
You will need a LinkedIn premium account if you want to have access to advanced search criteria with Sales Navigator. For normal accounts, you can only use basic search criteria as provided by LinkedIn.
Can I stop message sequence at any time?
Yes, you can do it at any time.
What results can I expect?
Our results so far from the contentflow campaign: -Average LinkedIn invite acceptance rate is 40% -Average positive reply rate across different clients 5-15% Note: Every industry/profile is different. There are multiple factors like your message copy, LinkedIn profile optimization, time as well as target profile, and industry.
Can I connect with CRM, Zapier etc.?
Yes, you can. We use Zapier to integrate any CRM tools you use within SalesFlow.
How SalesFlow is different from other tools?
SalesFlow is a cloud-based automation tool using static IPs to ensure a secure prospecting outreach while running on autopilot. With SalesFlow you can set up integrations to get data from LinkedIn sent directly into your CRM system by using Zapier. We use advanced metrics, Google-Add on for reporting where you can sync dashboard data into a spreadsheet.
Do you have white-label solution for agency owners?
Yes, we do. To qualify for our Whitelabel program visit salesflow.io/agency (a minimum of 5 accounts is required).
Do you have connection/InMail message templates?
Yes, we do. You can find these templates on our platform.
Do you have an affiliate program?
Yes, visit salesflow.io/affiliates and submit your details!
Calculate your return on investment
when you use Salesflow
Use the calculator to see how much you can earn with LinkedIn automation.
This is calculated based on 400 monthly invites that can be sent using Salesflow Pro package. With 30% invite acceptance rate (industry average) and 10-20% positive response rate.
This is based on 40 positive leads per month (based on our business plan).

Simon Kinneen
HubSpot Sales Manager
Over the past couple of months my sales team has seen a large uplift in LinkedIn connections, messages replied to and meetings booked. So far our team has closed 2 deals using Salesflow, my reps are able to automate some of their top of the funnel sales process and expand their sales network within their territories in the UK Region. So far, I would be happy to recommend any sales leader to take a strong look at adopting this as part of their sales process.

Josh Fechter
Founder
One of the best services in the market. If you take your prospecting seriously, SalesFlow takes it to another level with Zapier.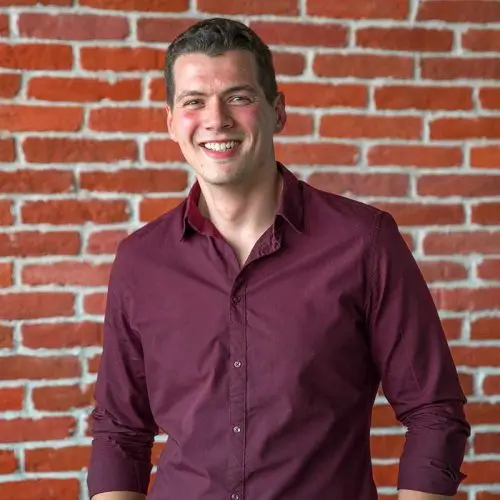 Boris
Head of Sales Operations
The Salesflow team is highly knowledgeable on prospecting techniques which enabled them to build something that helps agencies such as ours a lot. Leo and the whole team are very responsive and supportive.
Schedule A Call With One Of Our Linkedin Automation Experts
Schedule an instant call by filling in quick details below: